The 2023 Karma Cup "Sample Sesh": We Smoked A LOT Of Weed To Find You This Year's 28 Finalists
The Karma Cup is amongst the most anticipated cannabis events in Canada every year. The Cup started as a competition that looked to award Canada's top cannabis producers. 2023 marks our 10th annual competition and we couldn't be more excited!
What Is A Cannabis Cup?
Cannabis cups like The Karma Cup are essential for consumers and the industry. These competitions allow producers to showcase their best products. Judges vote on various products that are often grouped into categories. By fostering healthy competition these cannabis cups drive innovation within the industry.
For consumers, cannabis competitions are a way to discover new and exciting products. Competitions like the Karma Cup allow producers to showcase their commitment to quality. Winning can help boost reputation and increase brand awareness in a crowded industry.
Why Cannabis Competitions Are Important?
Cannabis competitions help to set standards and identify shifting preferences in the industry. They often include large sets of judges applying the same quantitative evaluation criteria.  These types of "blind" evaluations aim to limit subjectivity when determining cannabis quality.
What Is Blind Tasting?
Blind tasting in competitions like the Karma Cup ensures fair and unbiased judging. Tasting and judging a product "blind" means that judges do not know the producer, brand, or cultivar. It has nothing to do with blindfolds…
In blind tasting, judges are not influenced by brand reputation or personal biases. This way, they can focus solely on the quality and characteristics of the product itself. This method of evaluation also eliminates any potential conflicts of interest.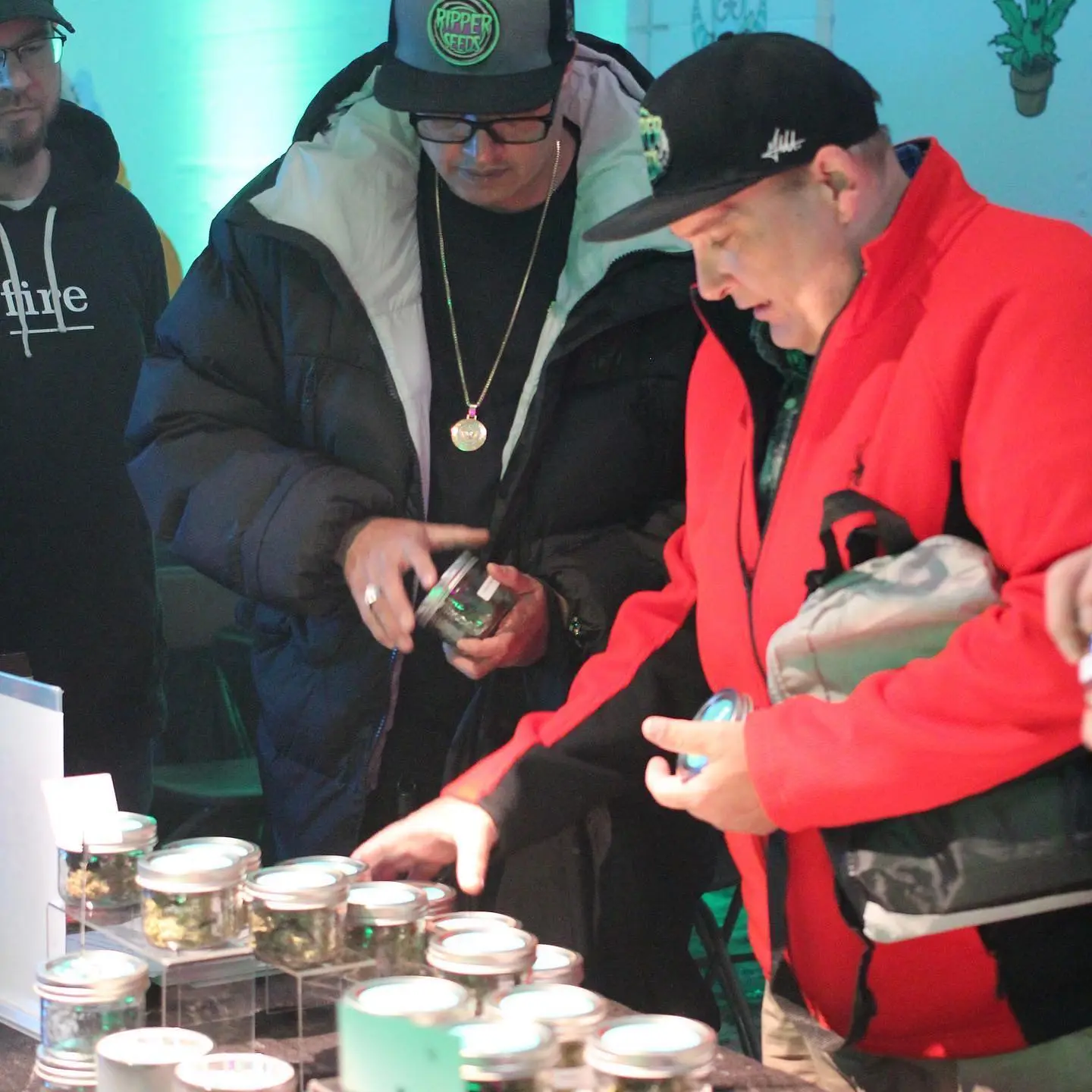 The 2023 Karma Cup
For the first time in 2023, The Karma Cup is going legal! This year our judges will be rating and awarding Canada's top Licensed Producers. This major change comes with a major update to how our judging process will look this year.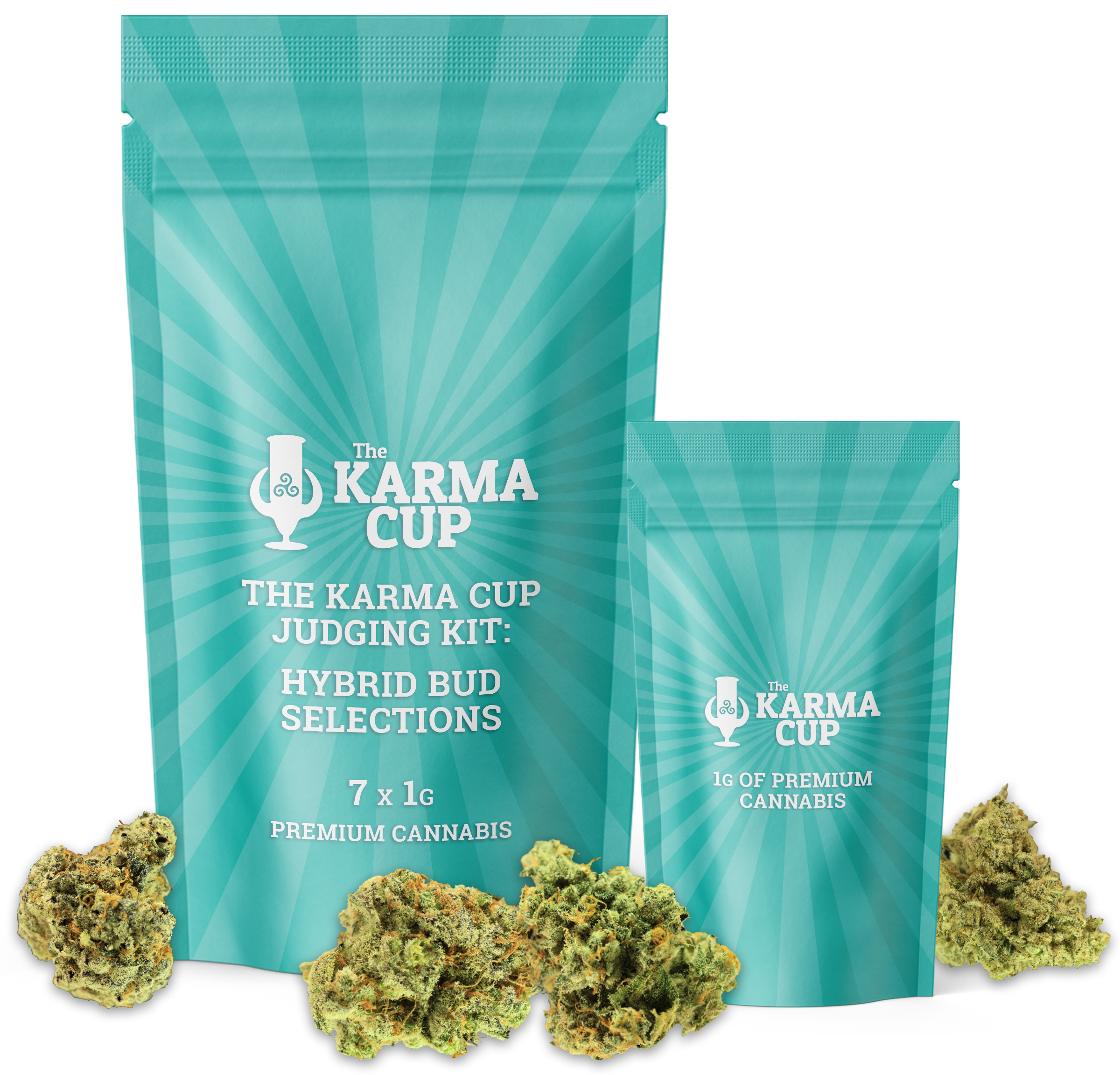 2023 Judging Kits
Unlike past years, our 10th annual Judging Kits are being sold by category. Soon we'll have 4 Judging kits available through the OCS and retailers across Ontario.
Each Judging Kit contains 7 x 1 Gram finalists in its category. The four categories up for grabs this year are:
Why We Included Pre-Rolls
It's no secret that pre-rolls catch a lot of criticism from cannabis lovers. Many connoisseurs believe the bud used to fill them is sub-par. With that said, pre-rolls generated >$70M across Ontario from January-March of this year. By including prerolls, Karma Cup recognizes the popularity of this product category.
The 7 preroll finalists
were assessed
using similar criteria to the bud categories. Applying this standardized evaluation method pushes producers to elevate their pre-rolls. Healthy competition in this category will also encourage innovation.
How Does The Karma Cup Work?
The Karma Cup involves a rigorous 3-step evaluation process…
Step #1 COAs
Like all legal products, every product in the 2023 Karma Cup underwent lab analysis. All submitted samples were lab tested for purity, potency, and quality control.
Step #2 Sample Sesh
Below, we'll take a closer look at how the Sample Sesh determined the finalists for our 2023 Judging Kits. We'll explore the selection process and the role of the judging panel.
Step #3 Judging Kits
The finalists selected by our sample sesh events all end up in our Judging Kits. We'll place the seven top-scoring products in each category into these kits. Ontario cannabis consumers will make the final judgement in determining who wins!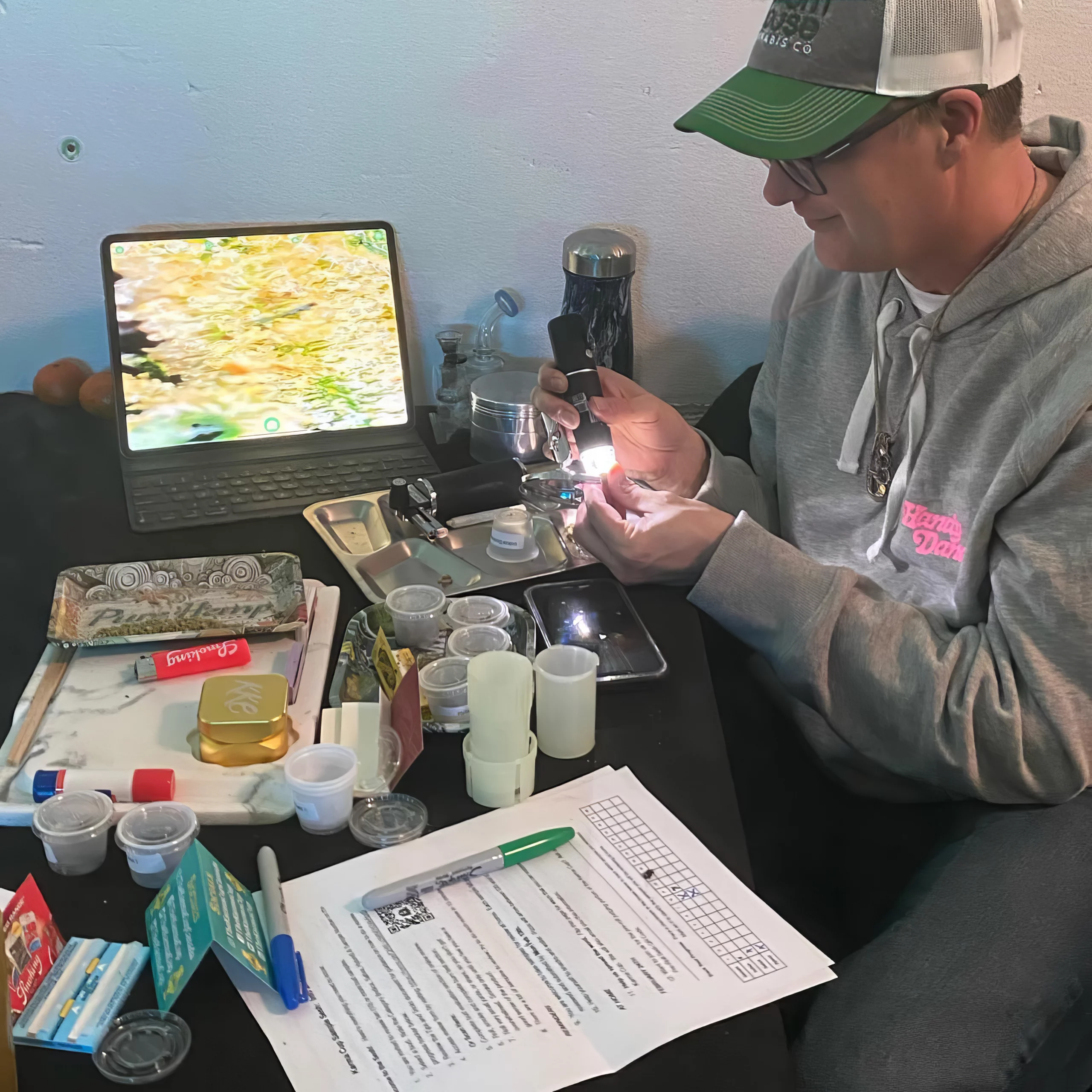 The Sample Sesh
In February we hosted 2 Sample Seshes at the Other People's Pot Headquarters. Attendees of Sample Seshes were able to sample the products submitted by competitors. The first sesh was for bud and the second was for the pre-rolls. All Sample Sesh judging
was done
using a blind-tasting method.
The Sample Sesh was more than a fun activity for its attendees. These events played a crucial role in selecting the finalists for our Judging Kits.
Buds and pre-rolls
were evaluated
based on visual, tactile, aroma, flavour, and
overall
appeal
. Each sample was given a score out of 100, with the top-scoring samples advancing to the final round.
The top-scoring samples from the blind tastings have now advanced to the final round. This means they'll
be packed
into our Kits which will
be judged by
consumers who
purchase
them.
The Role of the Judging Panel
The judging panel for the 2023 Karma Cup Sample Sesh was made up of a diverse group of industry professionals.  This included producers, budtenders, and other well-known cannabis connoisseurs. The panel was responsible for blind testing all samples that passed the initial screening process. Judging involved assessing each sample based on a standardized set of criteria. The judges were not provided with any information about the samples, including the vendor or grower, to ensure unbiased and objective assessments.
The selection of the judging panel was a crucial aspect of the Sample Sesh. The first sample sesh required judges to sample over 28 different strains in a few hours. In order to ensure we were selecting the top bud, we had to ensure we had Onatario's top smokers present. In the end, we brought together a group of 50 of Ontario's most experienced and knowledgeable industry professionals. On top of playing a vital role in our 10th annual Karma Cup cannabis competition, the Sample Sesh was also a celebration of the cannabis community and culture bringing together growers, vendors, and enthusiasts to share in their love for the plant.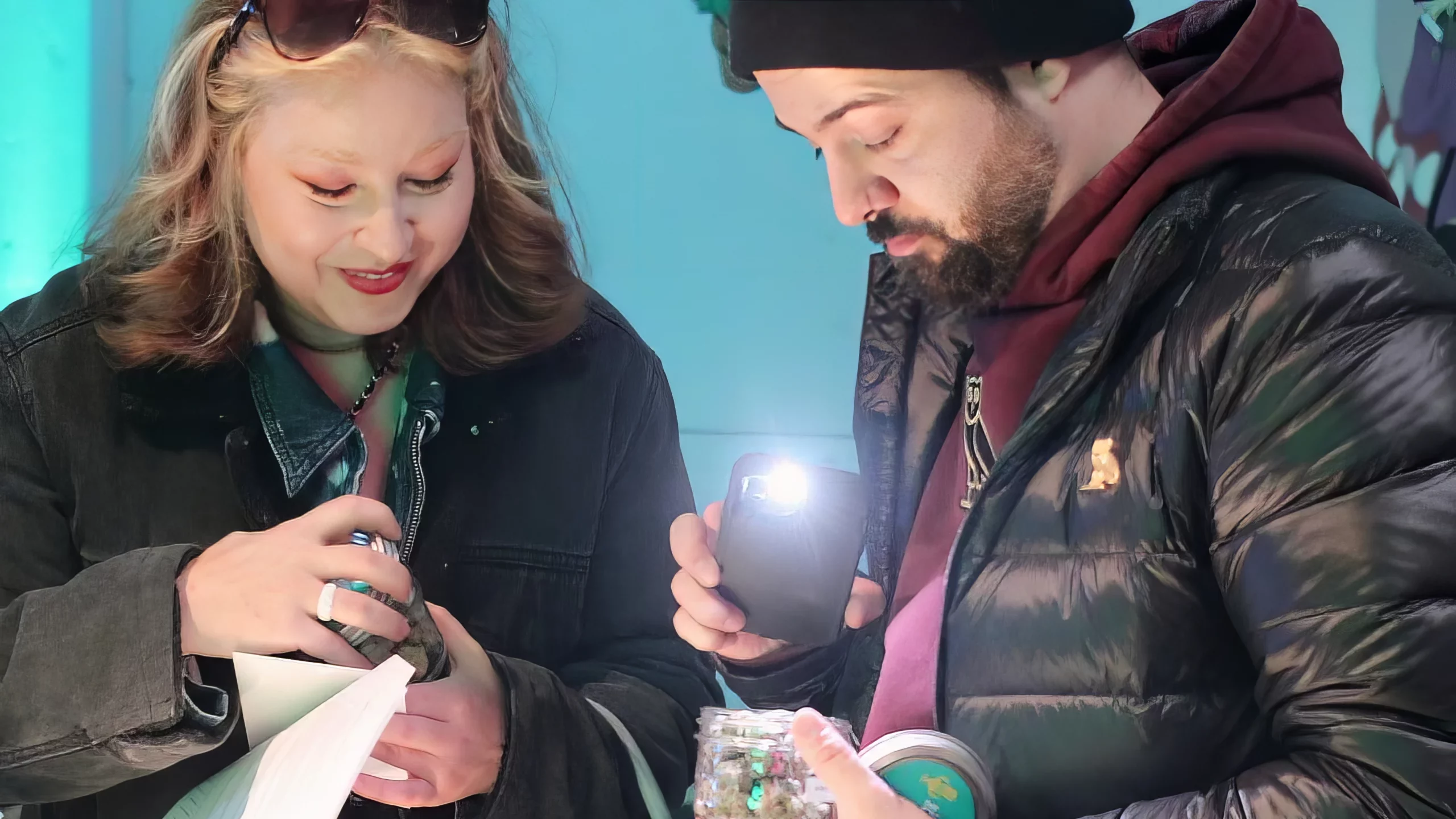 Conclusion
The selection of the finalists that will be listed on the OCS through the Karma Cup Sample Sesh was a significant achievement for us and our partners. The Sample Sesh judging panel was able to taste and experience some of the best cannabis products in Canada, none of which happened without a lot of work. We're proud of the effort we put forward to make this happen and are very excited for the public to see what we've put together.
The 2023 Judging Kits provide a convenient and exciting way for consumers to try the best of the best in the Ontario Cannabis Store and have their opinions heard. They also serve as a valuable promotional tool for the growers and vendors whose products were selected. Overall, the 2023 Karma Cup Sample Sesh was a testament to the quality and diversity of the Canadian cannabis industry and a celebration of the plant's culture and community.
We hope this blog post has provided you with insight into the selection process for the 2023 Karma Cup Judging Kits. If you're interested in judging our competition this year be sure to pick up all four judging kits when they hit retailer's shelves. The final round will allow anyone to sample and vote for their favourites, making this year's competition our most inclusive and community-driven event yet.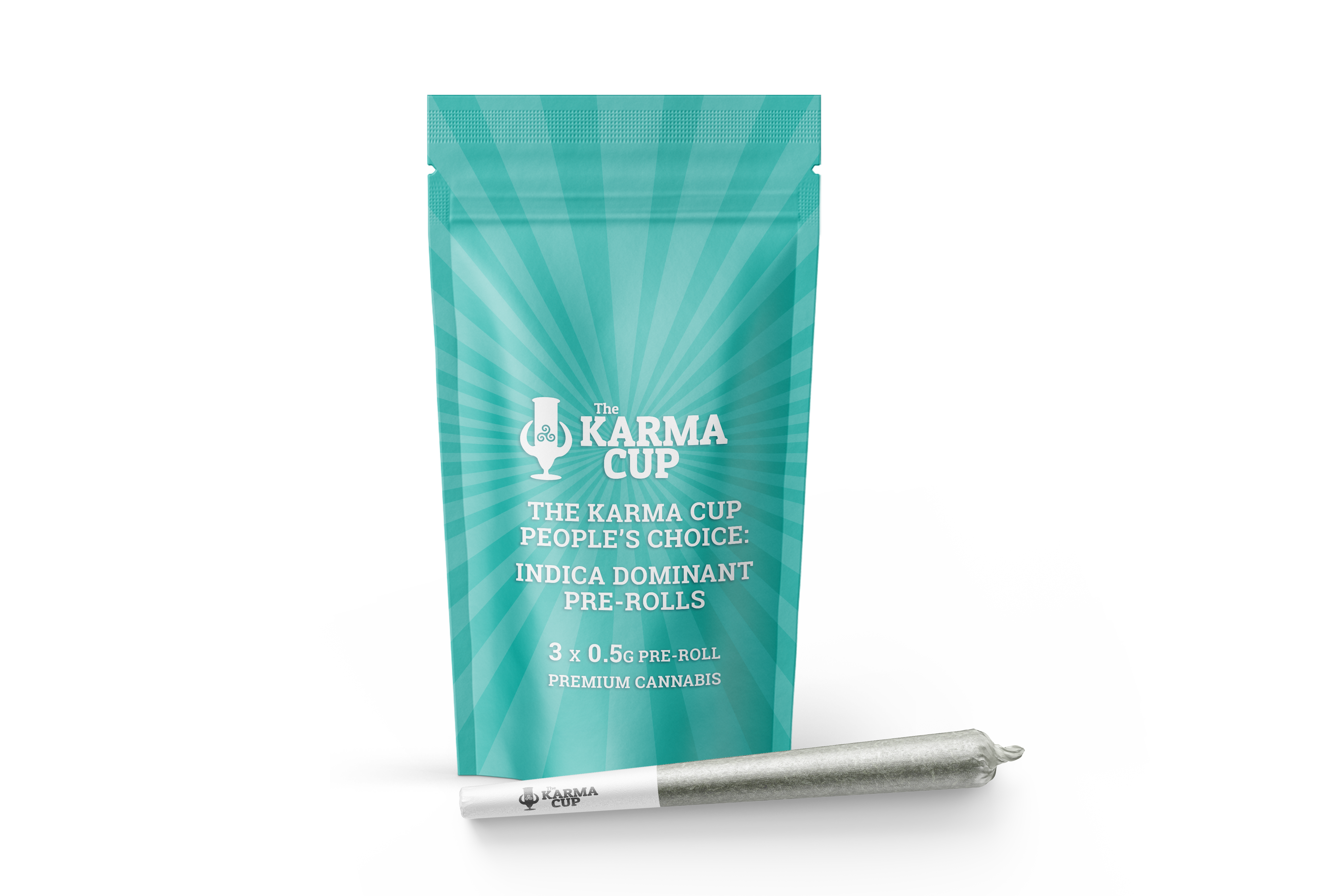 Thank you to all the judges, vendors, and attendees who made the Sample Sesh a success, and we look forward to future opportunities to come together and celebrate the cannabis community and culture. Subscribe to our newsletter to stay up-to-date on future events and judging opportunities, and join us in continuing to push the boundaries of the Canadian cannabis industry.
Competition
A Karma trophy is more than a mark of quality. Simply competing is a statement to the industry. Beyond product promotion, a win from this cannabis cup is a recognition of your commitment to the consumer. 
Beyond Percentages
Fine cannabis goes beyond THC percentages.  Our judges are educated consumers who look to more deeply understand quality, effects, and how to make informed choices.
Community
For 10 seasons we've been connecting connoisseurs and industry professionals. Everything we do at The Karma Cup is cannabis culture centred on cultivating community. 
Our Values
We value fun, objectivity, and fairness. Everything we do is led by our desire to have a better cannabis industry in Canada.
Our History
Our legacy-to-legal story began in 2014 and has grown to become a legendary force in cannabis. For a decade we've been uniting industry and enthusiasts to celebrate cannabis.
Our Team
We are female-founded, and have been committed to promoting a vibrant and diverse Cannabis industry from the very beginning.